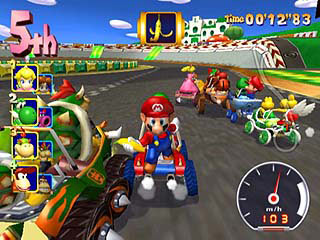 Mario Kart's new look and new style !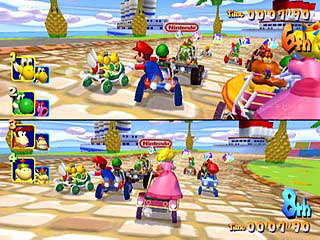 2 pairs and 2 players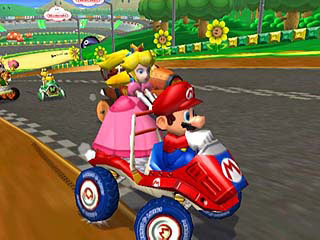 Princess Peach and her chauffeur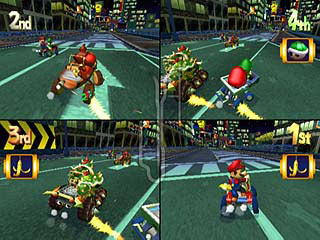 The boys are back in town !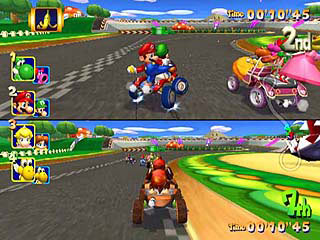 Mario is about to forget courtesy and the Kongs like it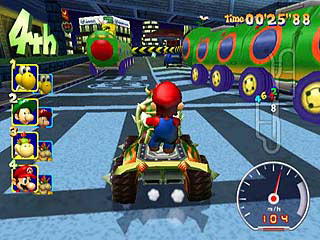 A bully driver to decongest the traffic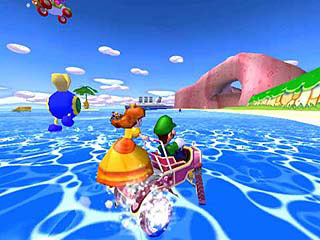 Koopa Beach is no more, welcome to Gelato Beach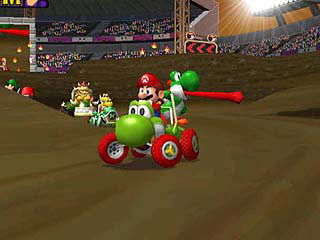 Yoshi's pulling the tongue at the competition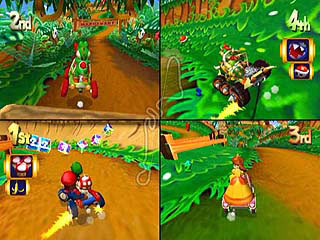 Yoshi jumps, Bowser skids, Mario mushrooms, and Daisy waits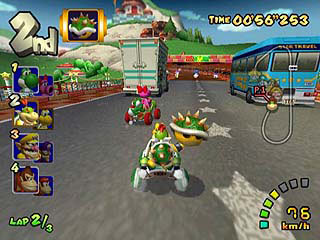 Junior is already fond of spiky shells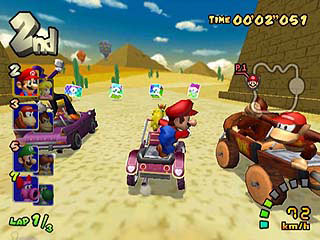 Mario's trying to lure Diddy out of his kart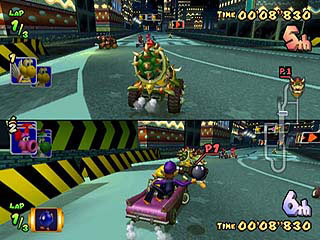 Need for Speed can kiss my rear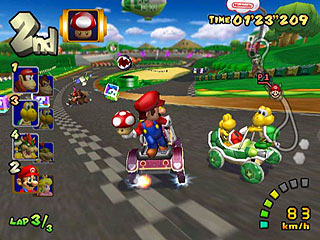 Mario team dashes before the Koopas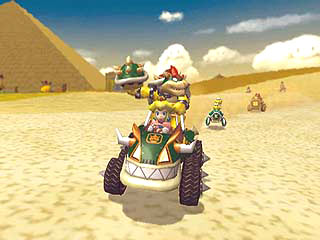 That's why he wanted a princess... to drive him !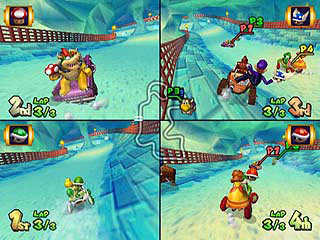 Frantic chase in the ice cave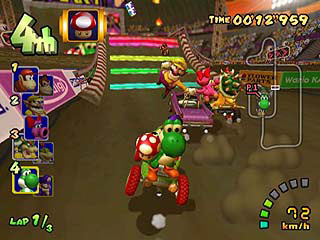 Wario in need of Yoshi's lucky mushroom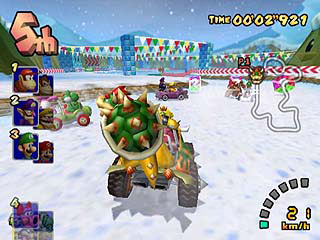 If he could, he would bite them all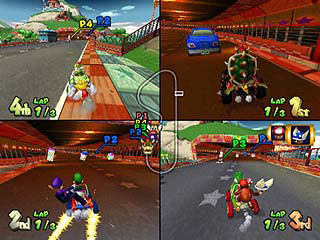 Koopa about to fall, Bowser about to crash, Waluigi about to boost and Diddy about to throw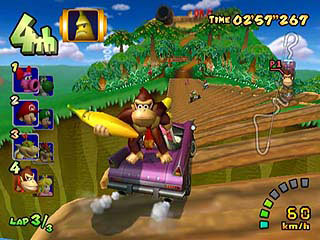 Banana service express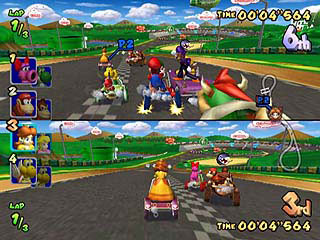 One sunny morning in the streets of the Mushroom Kingdom